Kumaş Kalite Kontrol Yazılımı
Own Design Reports
The program can provide summary or detailed reports about the lot, current customer, added errors, added parts, ball sizes, personnel performances and company shipments.
These reports provided by the program can be taken as excel, printer output, or sent as e-mail.
In addition to the reports that the program provides you, there is a tool for you to design your own reports.
The program can give you the reports as a list or graphically.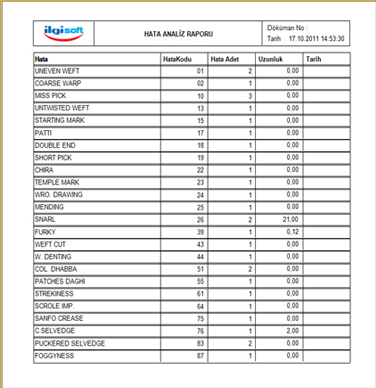 Easy To Use
Our quality control screen used in ball wrapping has been specially designed so that your employees can use it without difficulty. OurQuality
By specifying the errors you have defined as point or continuously, you have the opportunity to add the continuous errors during the control.
Flexible structure provided by the program to the user, the keys used can be arranged as desired, and you can add and edit the fields used specifically for your company within the program and see these values ​​in your reports.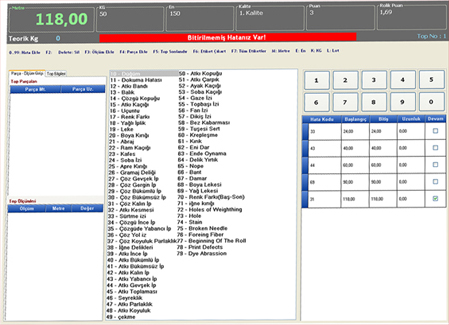 Instant Machine Information
Thanks to the machine park in the program, you can access statistical information about all the machines that are running, and you can instantly see who is working on which ball.