Weaving Tracking System
With the help of the weaving production monitoring system, you can instantly follow all your weaving machines in the field and access summary information about your yields. With a click you easily can get information about running batch information and production information.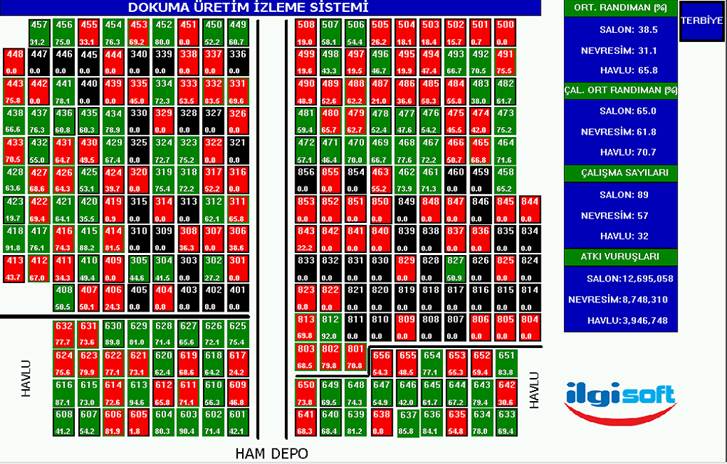 ServiceTracking
With the advancement of technology, in most sectors, the use of manpower in the production phase is decreasing and leaving their places to machines. However, periodic maintenance is required for high efficiency obtain consistently from work machines. Maintenances should be planned.Necessary materials should be kept in stock so that in case of any malfunction the problem should be resolved as soon as possible and production should continue.