With the advancement of technology, in most sectors, the use of manpower in the production phase is decreasing and leaving their places to machines. However, periodic maintenance is required for high efficiency obtain consistently from work machines. Maintenances should be planned.Necessary materials should be kept in stock so that in case of any malfunction the problem should be resolved as soon as possible and production should continue.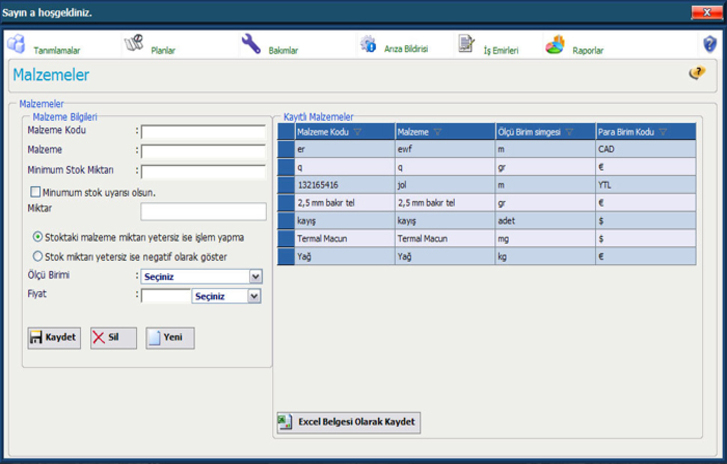 Considering the failures of the machines, the maintenances, the problems encountered and the solutions applied, the consumed materials, the maintenance teams and many other criteria, it is the wisest solution to plan, process and report all these in the computer environment for the continuity of production. In this way, mistakes made can be observed by reporting historical data. More logical plans can be made for the future. The maintenance team can work more efficiently.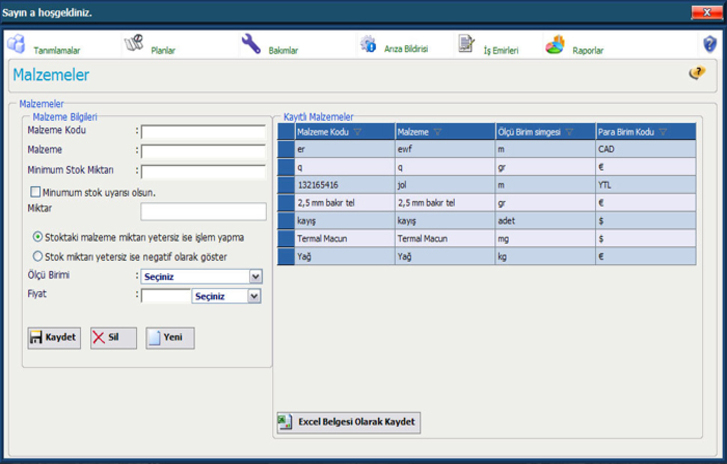 With the ilgisoft Service Tracking system, you can organize the machine maintenance plans of your business in the best way, store the maintenance information in the computer environment and report them when necessary. Since the system uses web-based technologies, it does not require separate installation for each computer. You can make transactions and get reports whenever you want, not only on a single computer, but also on any computer connected to the system. The machine operator can also follow the stage of maintenance. The modules of the service tracking program are briefly described below.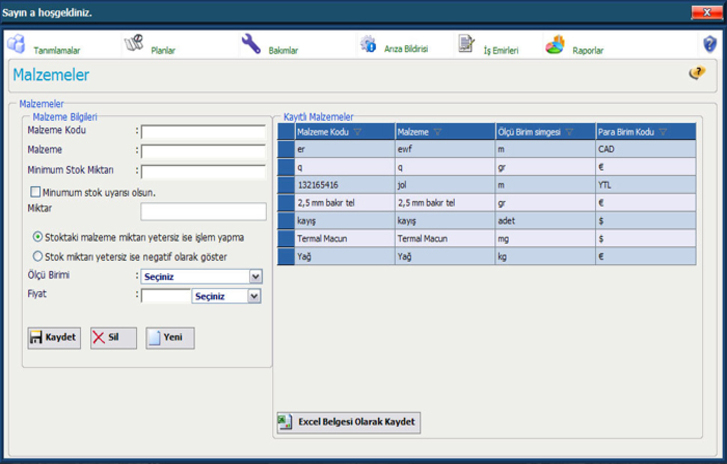 Definitions
The information to be used in the system is entered here. Users, suppliers, departments, machines, materials, periods, units of measurement, currencies, exchange rates are defined. The types of interventions, interventions and solutions to be made during maintenance are defined. This general information comes to be selected when performing maintenance. Thus, more detailed reports can be obtained. Information about which intervention will take an estimated time can be entered and machines can be grouped, users can be grouped and teams can be formed.